Straight and Curved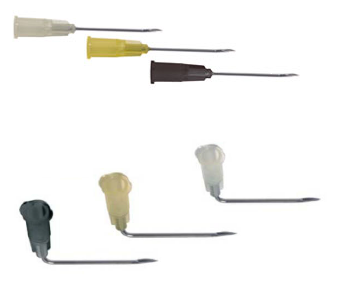 Usually the straight needle is used for injection of bolus, the rinsing of the interior chamber of the port-a-cath or for functional tests.
Instead, the curved needle is used for medium-term infusion (30-60 minutes).
The Huber needles have different lengths depending on the application or the final choice of the doctor according to the type of implanted port or on the patient.
-Needles of 15mm: thin patients and/or low-profile port;
-Needles of 20mm: patients of standard size and/or standard and low-profile port;
-Needles of 25mm or more: for overweight patients and/or standard port or higher dimensions.
---
Useful links
Related Products

Download